Tasi-Watch
In 2010, MINA initiated the Tasi-Watch Program. In the Chamorro language, I mattan I tasi means the face of the sea —this program facilitates stewardship of this vast resource. Tasi-Watch recruits unemployed recent high school graduates and trains them to become community conservation messengers. By teaching them about the threats facing our fragile marine environment, the rangers serve as an effective means of communication with their peers, families, villages and the wider island population. Our rangers lead by example, monitor our beaches and encourage community members to take a responsible and sustainable approach when interacting with our island's natural resources.
In partnership with local natural resource agencies, this program has promoted active community involvement in conservation efforts. In support of the CNMI's Conservation Action Plans and Coral Reef Management Priorities 1 and 2, Tasi-Watch focused first on Laolao Bay. Here, MINA's Tasi-Watch Community Rangers conducted targeted outreach, patrolled high traffic sites, and monitored activities (legal and illegal) at the site. In 2012, the program began to expand to Saipan's Garapan beaches. The Rangers are now recognized around the island as representing best practices in relation to interacting with and conserving Saipan's precious natural resources.
In addition to the critical role Tasi-Watch plays in the supporting conservation efforts on the ground, our program also provides employment opportunities for unemployed community members. By committing to serve with Tasi-Watch, MINA's Rangers receive a stipend for their efforts and commitment to this program. Understanding that the program is not a permanent career option, MINA has supported the Rangers beyond the program. Several of our Rangers now attend the local community college or have moved onto permanent employment.
---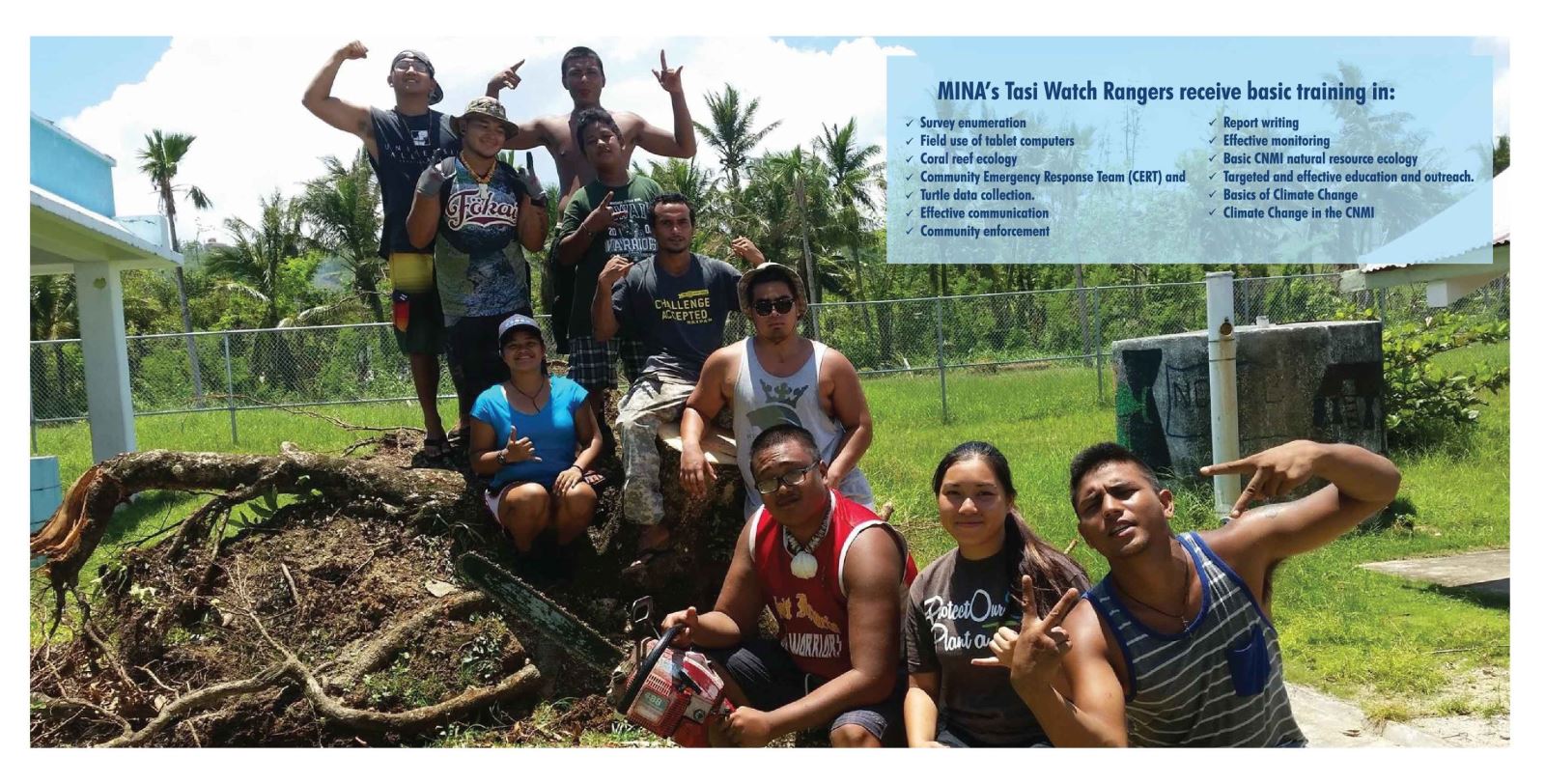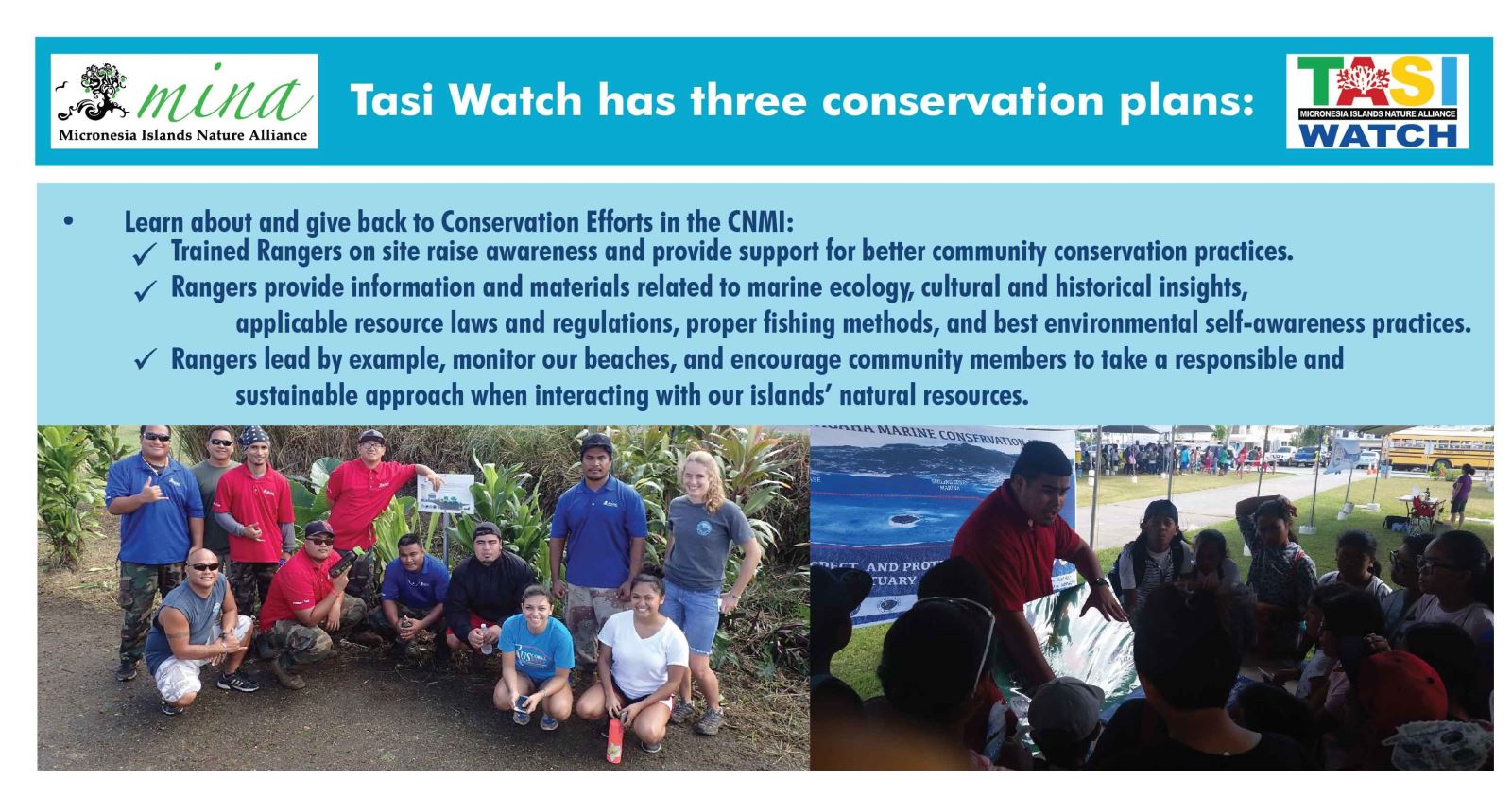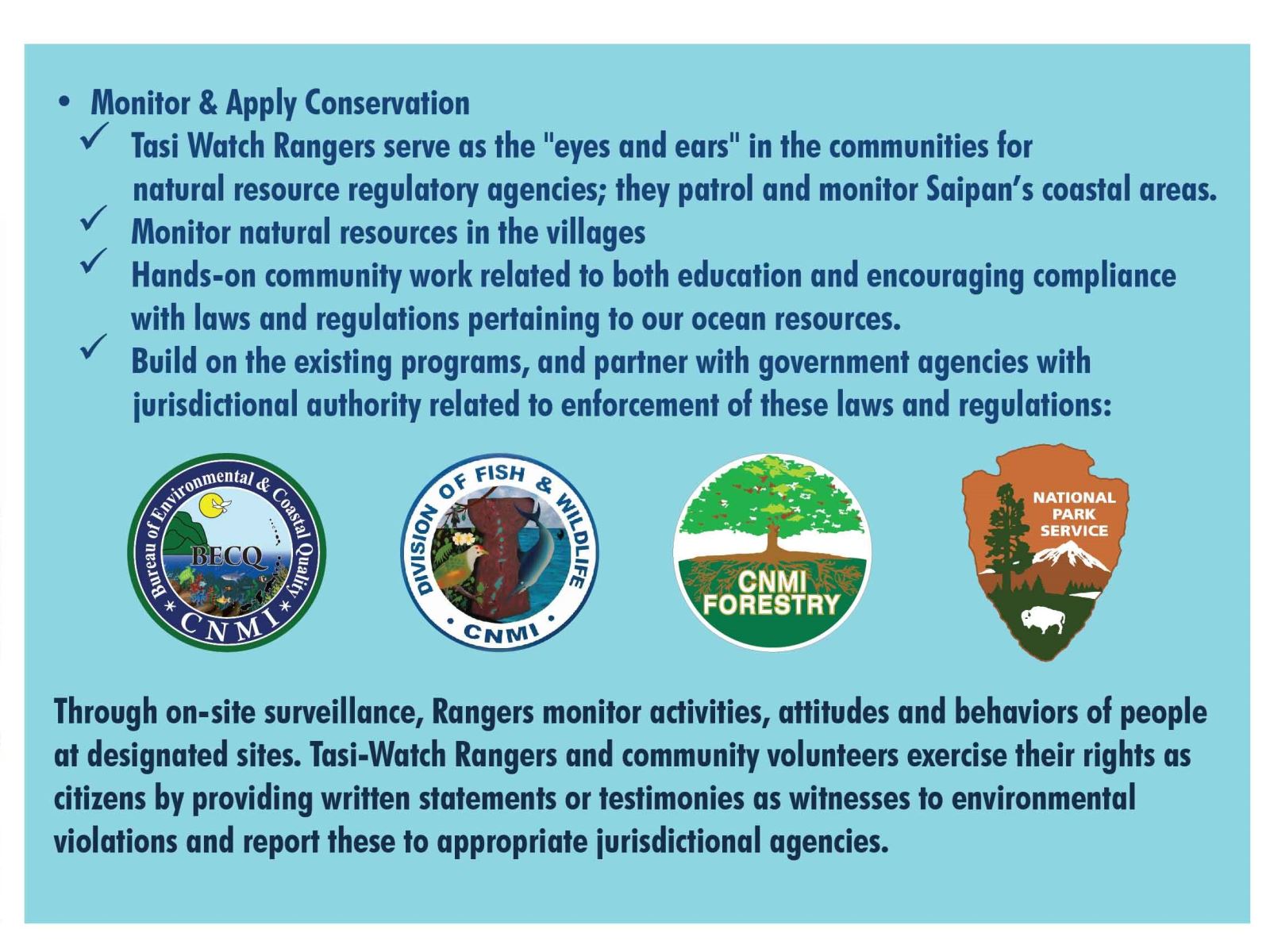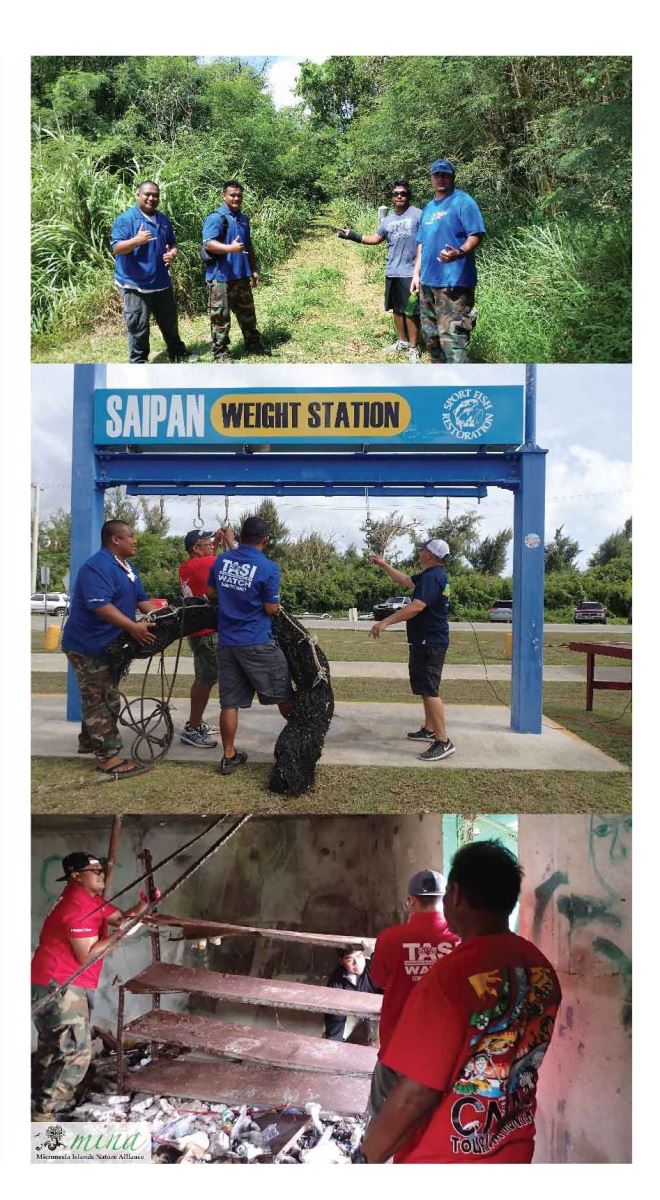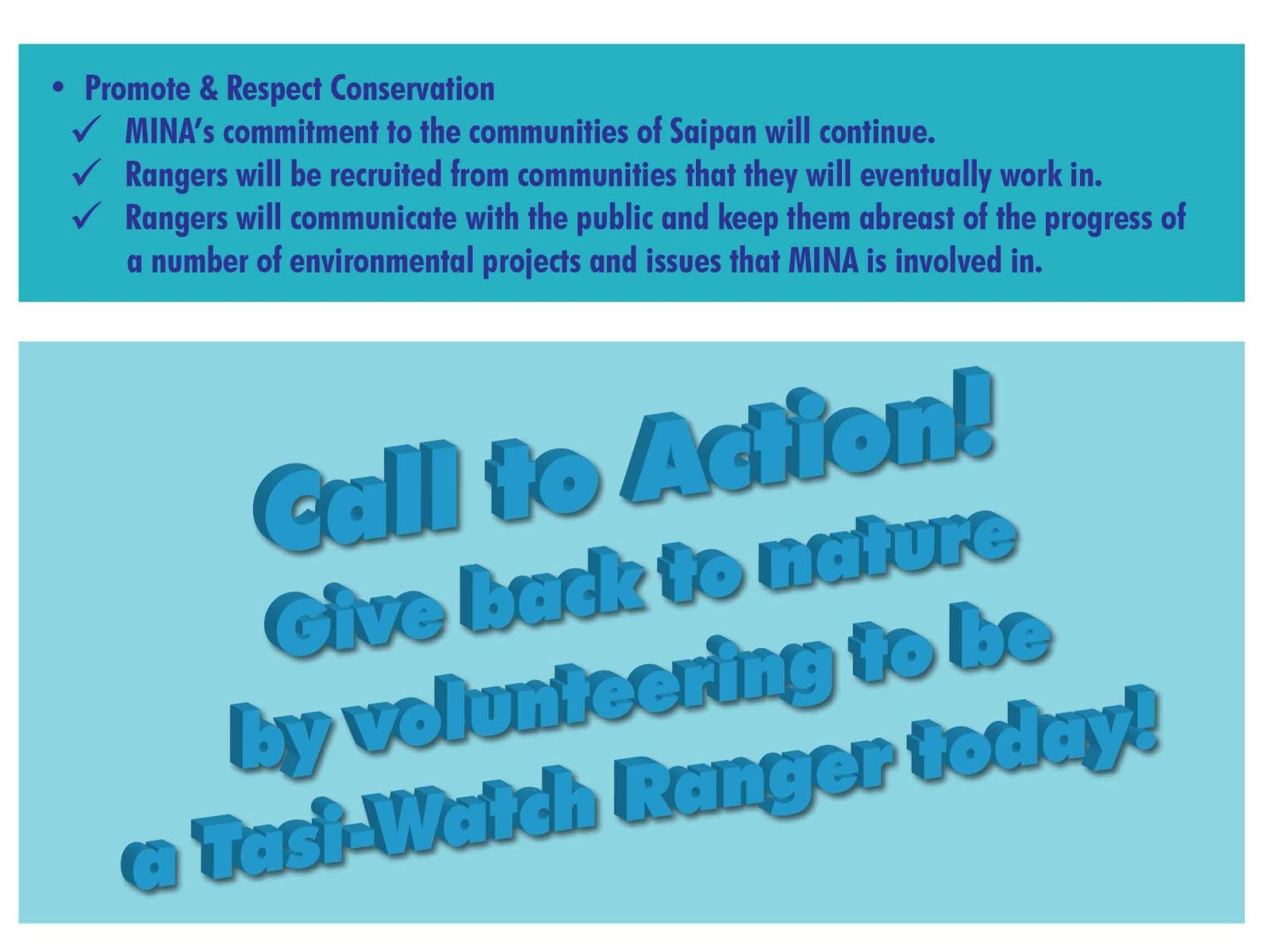 Last Updated 2/20/2020