Affiliations

Get To Know Us, Get Involved!
As part of our on-going effort to increase public awareness of debris polluting Saipan shores, MINA would like to call on its members and all other interested individuals to volunteer their time to help promote an Island Culture of Recycling, aimed specifically at reducing the debris found in the waters surrounding our island.
Your time and efforts will assist us in meeting the Micronesian Challenge. If you wish to volunteer and make a difference, you may contact Sam Sablan or Jon Igitol at the MINA office at telephone number 233 – REEF (7333), or send us an email at admin@minapacific.org.
Sign up today!
Adopt-a-Bin Sponsors
Below are the companies that have contributed $1000.00 or more to MINA this fiscal year.
Many thanks and much appreciation to the following companies for their generosity:
Asia Pacific Hotel, Inc.
Brabu Pharmacy
CTSI

Docomo Pacific
Ericco Enterprises
Ideal Signs
IT&E
Marianas Trekking
Marianas Visitors Authority
Rotary Club of Saipan
Saipan Computer Services
Shell Marianas
Tan Holdings
US Representative Gregorio Kilili Sablan
Visitor's Channel
These companies make it possible for us to carry out our daily operations.
Partners
We are fortunate to have the support of the following companies and organzations:
Brabu Pharmacy and Wellness Center
Ericco Enterprises
Ideal Signs
Kagman High School Marine Biology Club
Saipan Southern High Youth Environmental Ambassadors Club
Pacific Trading Company
Saipan Computer Services
Shell Marianas
Susupe Hi-5 Basketball Team
-Litter Patrol Officers
Northern Marianas College Library System
Main Library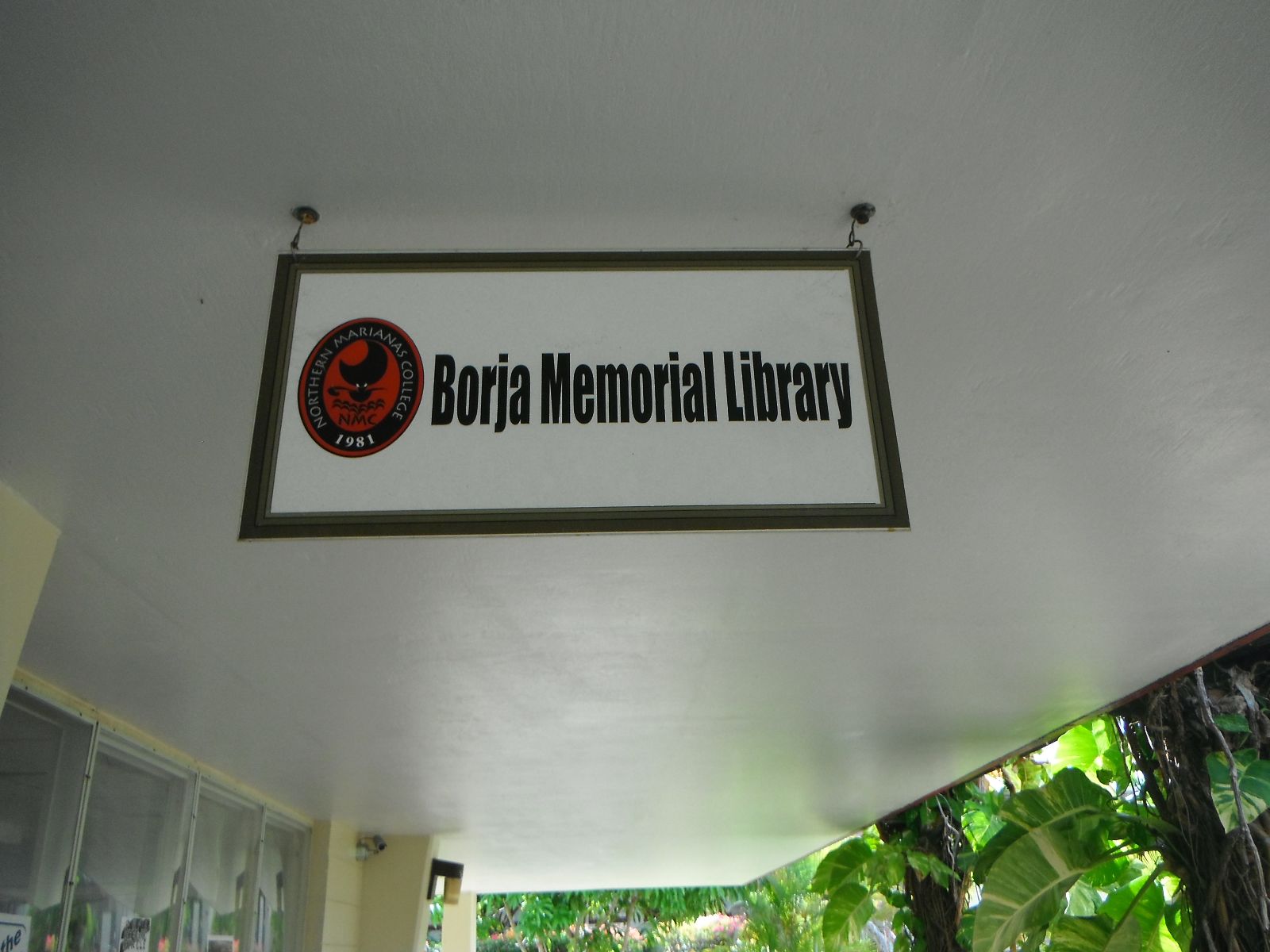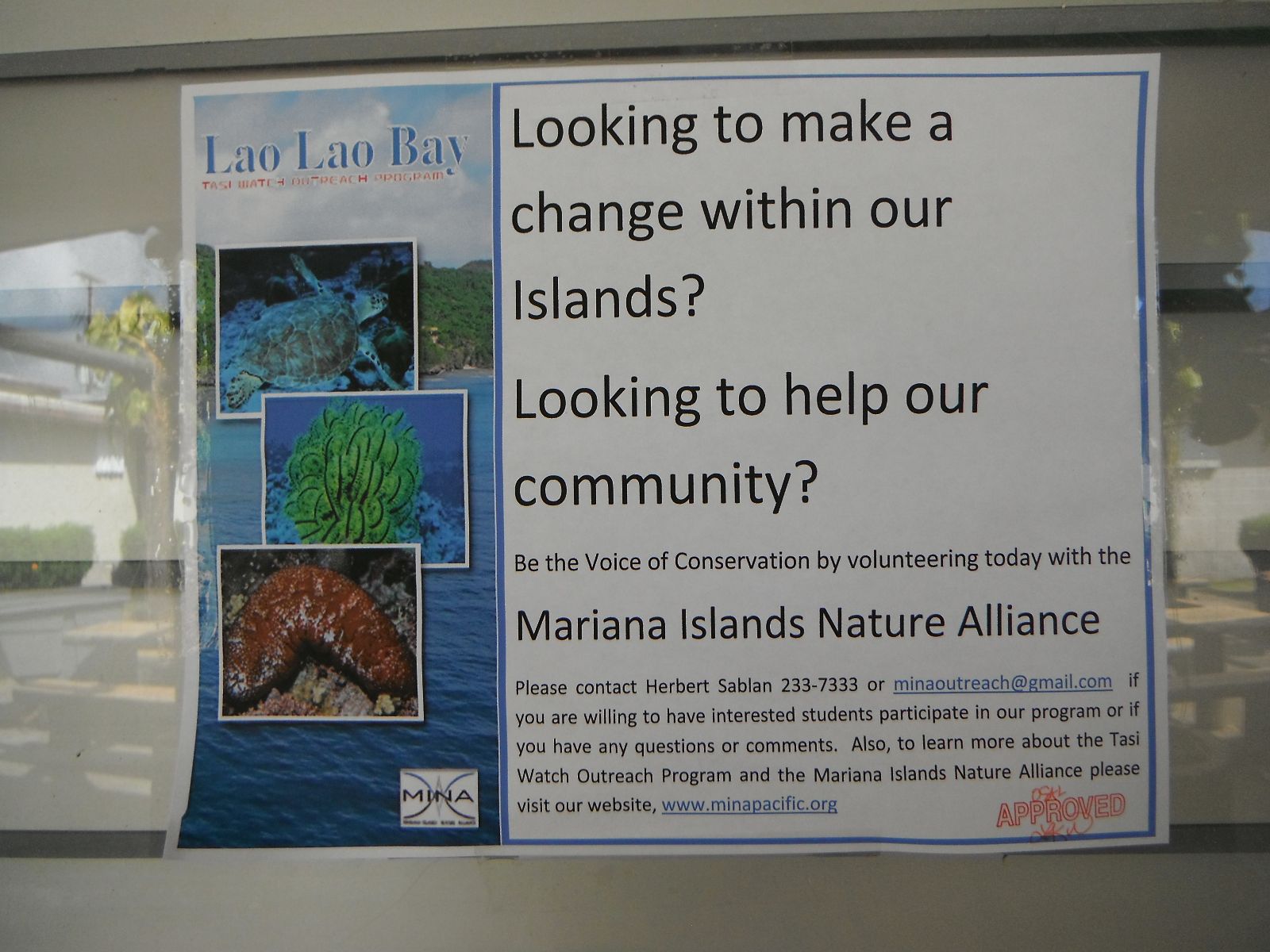 Curriculum Resource Center & CNMI Archives
Java Joe's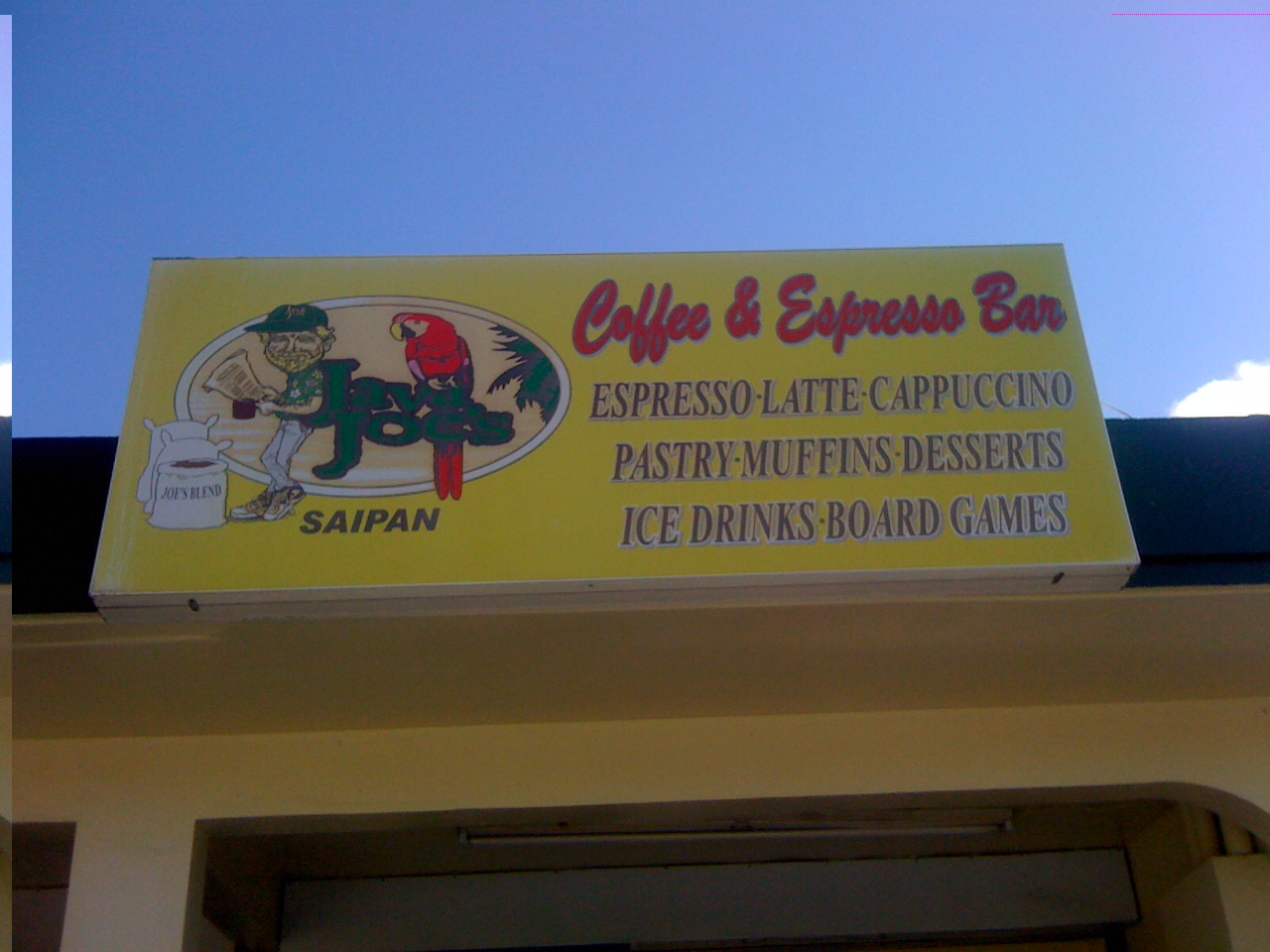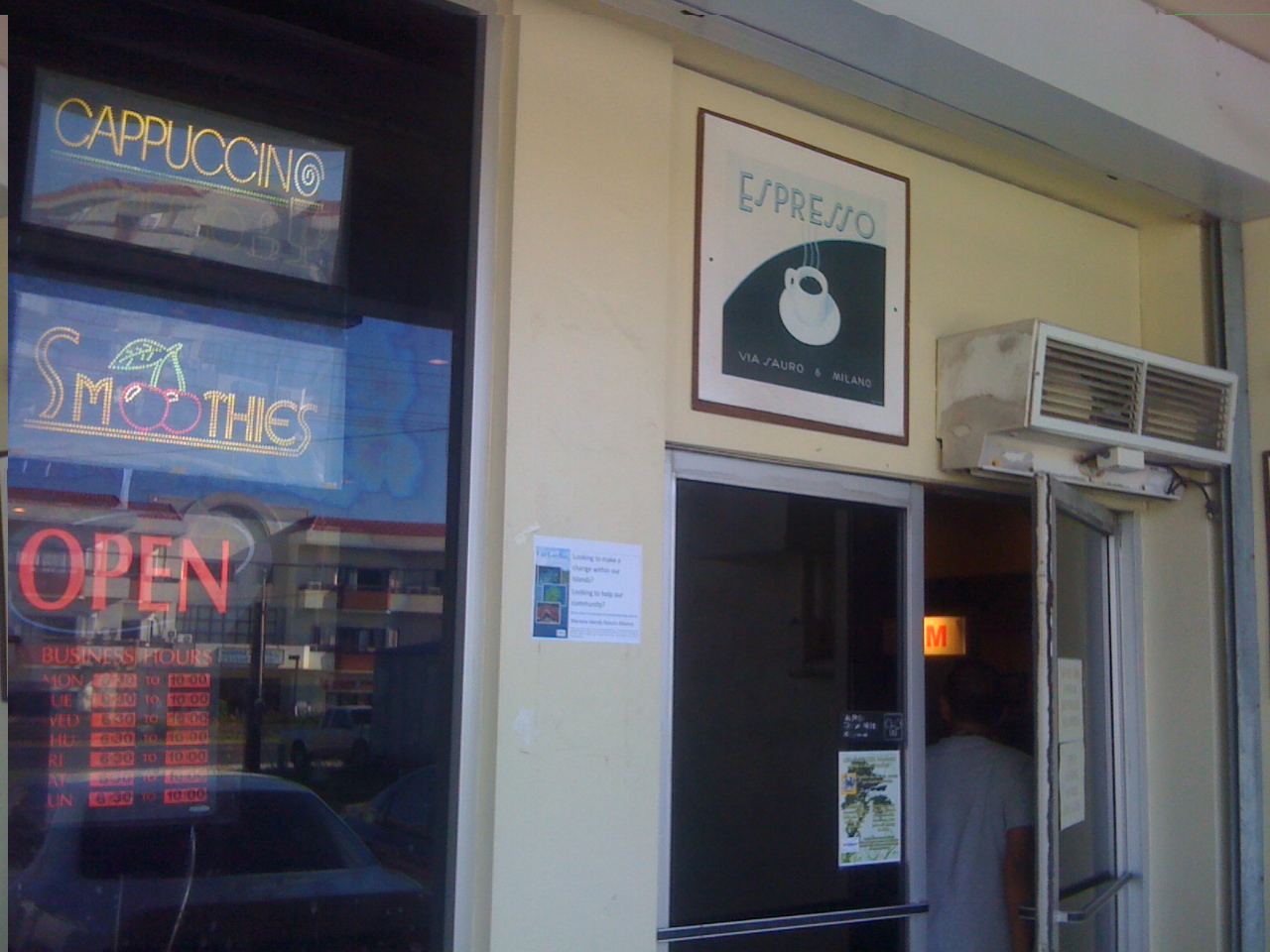 Ming Yang Market San Vicente

Last Updated 4/16/2013