About MINA
In this Section:


Saipan as seen from Mt. Tapochau
What is MINA?
MINA is a nonprofit organization dedicated to the conservation of the diverse natural resources of the Northern Mariana Islands. MINA's members come from all walks of life and are tied together by the clear understanding that we, the people of the Northern Mariana Islands, have the right and responsibility to act as stewards of our own natural inheritance. MINA has a seven (7) member board of directors and more than 90 active individual and business members. Individual membership dues are $20 per year, student dues are $5 per year and business member dues are $100 per year. Membership forms are available here.
Our Mission
The Mariana Islands Nature Alliance works to sustain the natural environment to ensure the island way of life.
Our Vision
The people of the Northern Marianas, through community engagement and responsible stewardship, will thrive in a healthy natural environment that supports a vibrant island economy fostered by sustainable cultural values, traditions, and principles.
---
The 2011 MINA General Membership Meeting was held on June 1 ,2011 at Lao Lao Bay Resort starting at 6PM
The Annual Report presented at the meeting is available here. The Slideshow presented during the report is available here.
---
2008 - 2011 Strategic Plan
To address the priority issues of coral reef protection and solid waste, MINA's members have agreed upon the following 3-year goals, 2-year objectives, and projects:.
ISSUE
GOAL
OBJECTIVES
PROJECTS
Meeting the Micronesia Challenge
Educate the public on existing land use and marine practices, promoting better community stewardship.
Conduct and develop a "More fish, less pollution" campaign.
Increase by 50% the general public's knowledge and understanding of the CNMI's rules and regulations used to manage the marine resources.
Identify and target significant stakeholder marine resources user groups for a "more fish, less pollution" outreach and education program. Conduct in 2008 a teacher training camp and a kids summer camps.
Solid waste management
Clean beaches and reduction of solid waste.
Coordinate (via MINA staff & volunteers) with Beautify CNMI! coalition "leads" on solid waste reduction activities.
Identify beaches for adoption; solicit community members, businesses and legislators to donate trash removal for area beaches; provide educational signage at beaches.
---
Board of Directors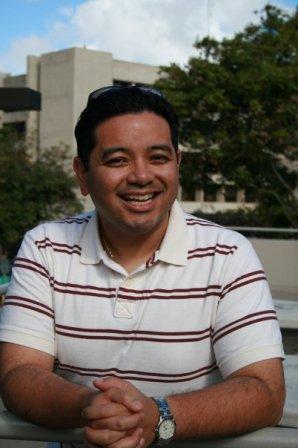 Frankie Eliptico, Chair
COMMITTEE: Public Relations and Membership
Frankie Eliptico currently works as the Director of Institutional Advancement at the Northern Marianas College, where he leads the College's marketing and fundraising initiatives. He has been involved in numerous community events and activities for the past 20 years. He joins MINA as Board Secretary since April 2010.
Bo Palacios, Vice Chair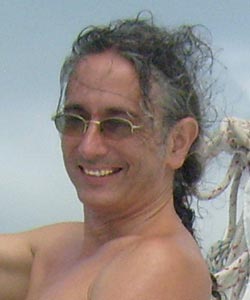 Ron Smith, Secretary
COMMITTEE: Climate Change
Ron Smith is the founder and President of Angil Design, Inc. and Atdao Systems. An advocate of alternative energy and sustainable living, Ron has been involved in environmental issues since 1981. Since coming to Saipan in 1995, he has embraced the ocean as a Divemaster, Hobie Cat sailor and Kayaker. He earned his Associates in Liberal Arts degree from NMC in 2003.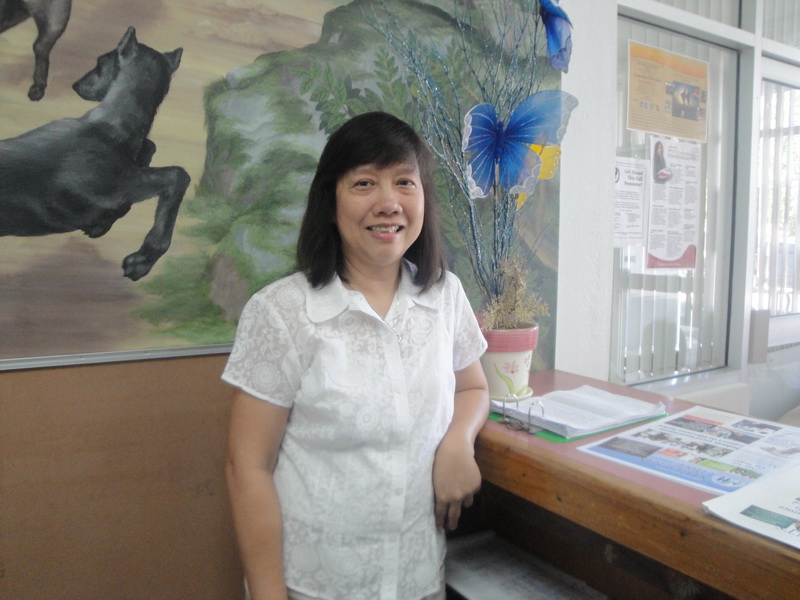 Adelina Dimaano, Treasurer
COMMITTEE: Fiscal Affairs
For the past 22 years, Lina Dimaano has held various management positions at Tan Holdings Corporation for Saipan and Guam office. She currently heads the financial function of Tan Holdings as Vice-President for Finance and in 2008, she spearheaded the Tan Holdings "Going Green Program". Lina has been an active volunteer for environmental awareness campaigns, island wide cleanups, and various community and church functions for over 7 years. She recently joined MINA's Board of Directors in June 2011.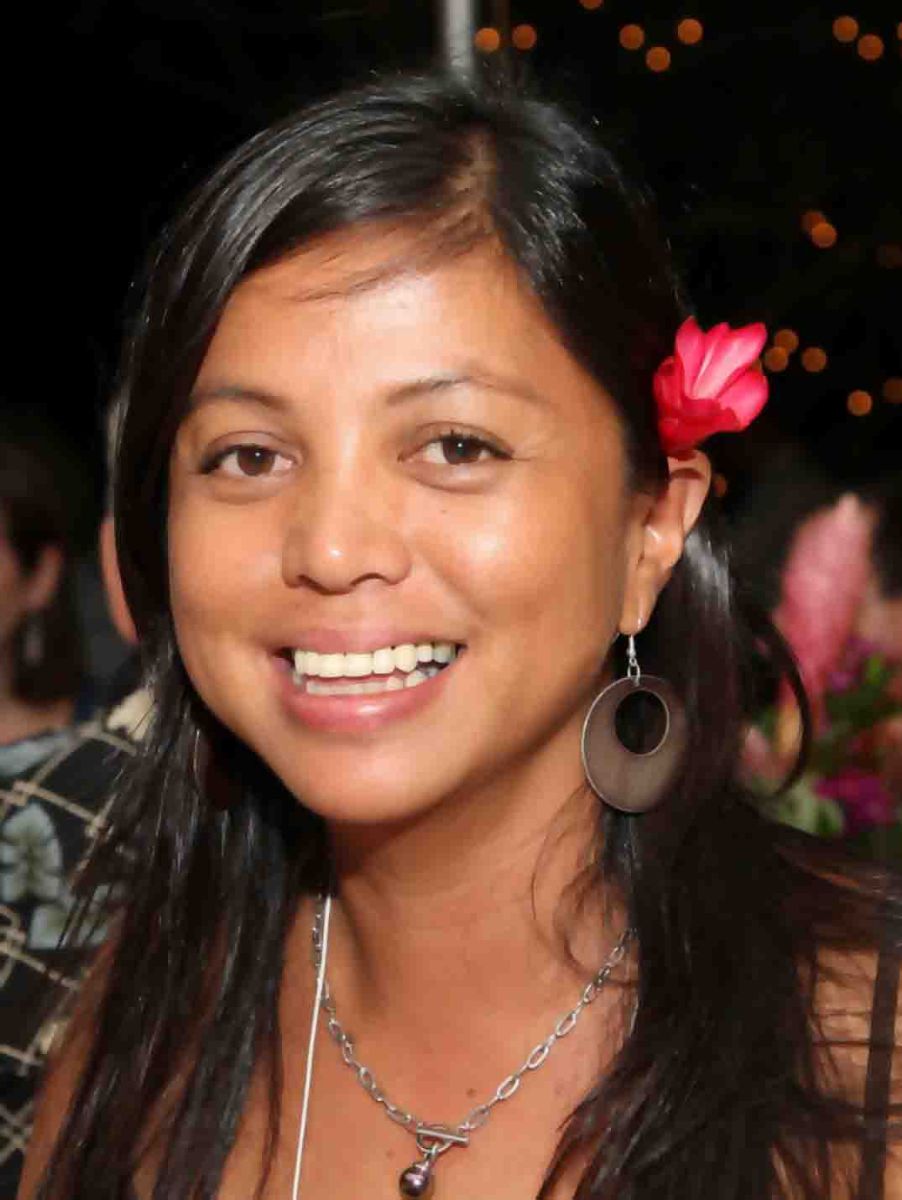 Frances A. Castro, Board Member
COMMITTEE: Fundraising
Fran currently works at the CNMI Division of Environmental Quality (DEQ). She's been with DEQ for 13 years and manages the Nonpoint Source Pollution and Marine Monitoring Program. Fran is also the CNMI's Point of Contact to the U.S. Coral Reef Task Force, Pacific Regional Ocean Partnership and the Focal Point for the Micronesia Challenge Initiative. She is one of the co-founders of MINA and participated in the initial non-governmental organizations workshop which inspired the birth of MINA. Fran has been on the MINA Board of Directors since 2005. She also held the MINA Chair position from 2007-2011.

Dr. Ryan Okano, Board Member
COMMITTEE: Programs and Grants
Originally from Hilo, Hawaii, Ryan moved to the CNMI in 2009 and was hired as an ecologist at the Division of Environmental Quality to work on the Laolao Bay Restoration Project. Before moving to Saipan, Ryan was pursing his PhD at the University of Hawaii at Hilo. His background is phycology. He received his PhD from the University of Hawaii at Hilo in 2010.
---
Committees
MINA invites its members to participate in the following committees. If you are interested in helping out, please see each of the assigned Committee Chairs or email mina@minapacific.org.
Programs & Grants Committee, Ryan Okano (Chair); Fran Castro (Vice Chair)
Membership/Public Relations Committee, Frankie Eliptico (Chair); Bo Palacios (Vice Chair)
Fiscal Affairs - Lina Dimaano (Chair);
Fundraising Committee, Fran Castro (Chair)
---
MINA Staff and Admin Volunteers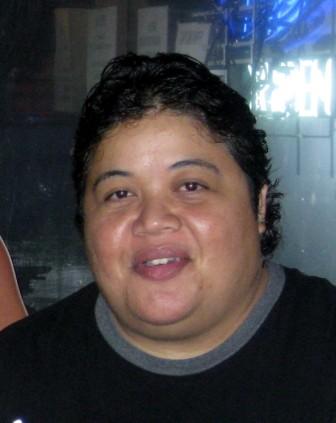 Sam Sablan, Executive Director
Prior to being hired as MINA's Executive Director, Ms. Sablan has been a MINA member since 2008. Shortly after, she served as the Board's Treasurer and Interim Executive Director until May 2010. Although her background is in hotel and restaurant management, her dedication and commitment to advocate for social justice and environmental conservation derived from her involvement with Famoksaiyan, a California-based grassroots network of activists, scholars, students, community leaders and artists promoting cultural preservation, environmental protection and political change for the people of Guam.

Rica Dela Cruz, Environmental Camp-Coordinator
Rica has always had an interest in health and has had a growing interest in the environment. After receiving her Bachelor of Arts in Biology in 2010, she worked for the University of Hawaii Cancer Center doing basic research in understanding colon and breast cancer. It was her love for the outdoors that sparked her interest in understanding the relationship between health and the environment. In the future, she would like to learn more about how environmental impacts can effect human heatlh and contribute to disease. She believes that a healthy environment is the backbone for a healthy population.


Kodep Olgumoro-Uludong, Managaha Campaign Manager
Kodep joined MINA in July, 2012 to head a two-year project to enhance conservation efforts at the Managaha Marine Conservation Area. He serves as advisor to Northern Marianas Academy students and coordinates with the NMA Eco Club in their environmental efforts: beach cleanups across Saipan, including the Annual International Coastal Cleanup since the CNMI began participating in 2009; marine debris outreach at Saipan's elementary schools; aluminum, paper and plastic recycling efforts; participating in CNMI Environmental Awareness Month and DEQ Monthly Cleanup Brigade activities; Coral Watch activities at Managaha; and more recently, volunteering with the Our Laolao Campaign, from outreach efforts at Northern Marianas College to going on air with KKMP.
Elizabeth Furey, Tasi Watch Project Manager
Elizabeth Furey holds a Bachelor of Science in Health Studies with an emphasis on Community Health Education and a minor in Psychology. After several years of living in Oregon she is thrilled to be back home and giving back to her community. In addition to her position as manager of the Tasi Watch Project, she is also a clinical assistant at Medical Associates of the Pacific, LLC. Although she is still in the early years of her career, Elizabeth is excited to work for an organization that is constantly creating positive changes for our community.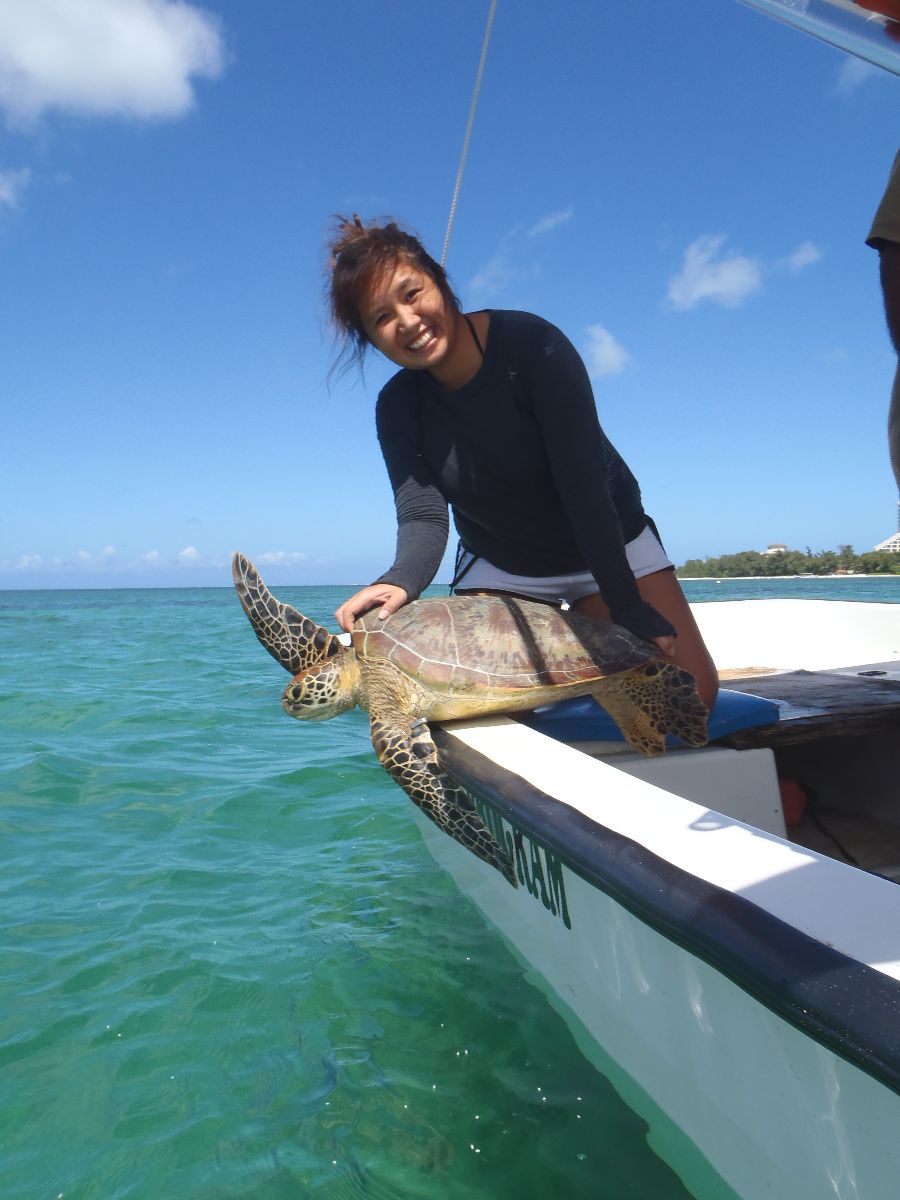 Zabrina Mae C. Shai, Intern
A Natural Resource Management (NRM) student at the Northern Marianas College and a volunteer with the Department of Fish and Wildlife (DFW) Turtle Program, Zabrina is working on gaining as much experience as she can from different environmental agencies and organizations. Now taking her third semster as a NRM student Shai is eager to share her compassion for the conservation of our world's precious natural resources and the preservation of the Mariana Islands.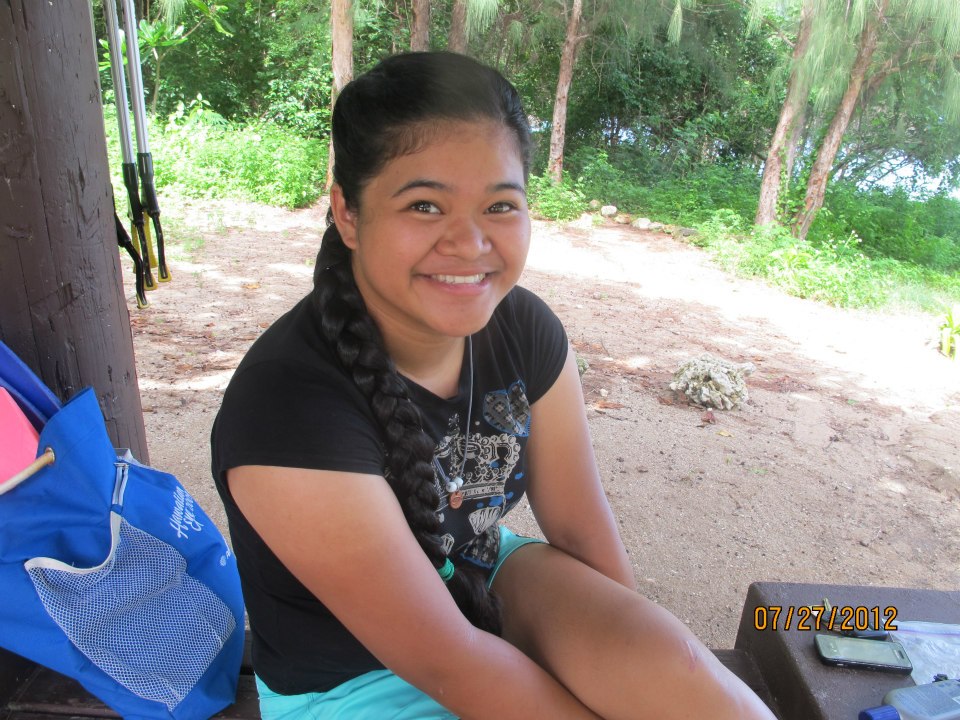 Jolly Ann Cruz, Micronesia Challenge Young Champion
Jolly Ann, also known as Jojo, is the new Micronesia Challenge Young Champion working under MINA. She is a current student at the Northern Marianas College majoring in Elementary Education and Natural Resources Management. She began advocating for the environment when she was an Intern in the summer of 2012 under the Coral Reef Initiative. She looks forward to developing awareness and promoting local involvement for the Micronesia Challenge with the desire to conserve and sustain our islands' natural resources for future generations.
---
Priority Issues
Based on results of MINA's first Strategic Planning Workshop on November 17, 2007 and further refined by subsequent Board and Planning Committee meetings, the members of MINA have identified the following priority issues on which to focus during the next 3 years:
Meeting the Micronesia Challenge
Solid Waste Management
---
A Brief History
A group of environmentally concerned individuals worked with The Nature Conservancy to organize a meeting of representatives with environmental interests, including CNMI government agencies, community organizations and volunteers. Two meetings were November 19 through the 20th in 2004. The goals of the meetings and the workshop were to share ideas, invigorate the nonprofit environmental community, and discuss collaboration and ways to increase effectiveness.
The result of this two day meeting was the formation of the Mariana Islands Nature Alliance in May 2005. A strategic planning session was held on May 7th, facilitated by Willy Kostka, then president of the Pohnpei Conservation Society, and Bill Raynor, of The Nature Conservancy. The 2005-2008 Strategic Plan was the result of that session.
---
Annual Reports:
Annual Reports
2011 Annual Report | 2011 Annual Report Slide Show
2010 Annual Report | 2010 Annual Report Slide Show
2008 Annual Report | 2008 Annual Report Slide Show
Last Updated 12/17/2013